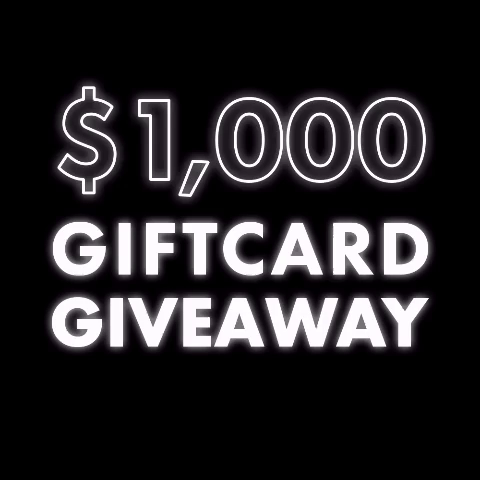 In this noisy digital age, consumers are bombarded with a mountain of information. They hardly pay attention to ads presented to them, especially if they're static and on the traditional side. For marketers, it can become quite frustrating. How can you better serve your customers if they won't even engage? There's hardly anything there to measure and gauge, after all. An excellent way to encourage and foster customer engagement is by running online contests. In this article, we'll talk about the benefits to both you and the consumer, how to set up a campaign, and how Frenzy Brands can help.
Online contests aren't just valuable to you; they're also advantageous to your customers. Read on to find out how digital promotions can improve customer engagement and retention.
Customers know their data is valuable, which is why they're hesitant to hand it over. But once you incentivize the interaction, they're more than happy to provide any information you need from them. They're also aware that you're marketing to them. Today's consumers are willing to help you shape their customer journeys if it means more relevancy. If you can create a compelling and interesting campaign, people will be delighted and won't have resistance to providing you with more information. Gamifying your surveys and adding animations are effective ways to increase engagement since users are used to flat and static forms. In addition, consumers want to feel important and like their voices are heard. Give them the chance to provide feedback on your services and products, and they'll take it. Throw in an instant win spin at the end of the survey for further motivation.
As we've said above, running online promotions can improve customer engagement. A static form with no visual stimulation or interaction can be uninteresting for users, which can discourage them from following through with filling out the entire thing.
Online contests can involve video ads, fun wheel spins, and interesting quizzes and surveys. All of these provide more fascinating experiences for users; there's a higher chance your campaigns will hold their attention. As a result, you'll be able to gather more data from your target audience.
Another benefit of running online contests is creating more brand awareness. For instance, your product images can be uploaded to all interactions, and your video ad can play before users spin the wheel for an instant win prize.
In both cases, you'll get both your brand name and products/services known when you use this type of customer engagement marketing. Not only will you drive more traffic to your website, but you'll also generate hype around your brand.
An online contest campaign is pretty straightforward, but there are some parameters to set before starting it. Below are a few specifications you need to take into consideration.
As with any campaign, the first thing you should determine is what you wish to achieve. Yes, customer engagement is the point of online contests, but where? And how much? You need to establish which channels you want increased engagement on and the quantity, whether that's an actual number or percentage.
After you've set your ultimate goal, you'll be able to develop the campaign around it.
Next, you need to figure out which type of online contest you want to run. Here are some of the more popular ones:
Sweepstakes
Voting contests
Photo/video contests
Hashtag contests
In-store giveaway
Coupons
Instant win
Do you want just one grand prize winner? Or for every customer to walk away with something? This goes hand-in-hand with the rewards you give away.
For instance, if you only want to pick a handful of winners, the prizes will have to be of higher value. But if you're making every entrant a winner, the prizes will need to be of lower value so you can avoid large overhead costs.
Use the prizes as an opportunity to promote your brand and reward your customers for spending their precious time on your contest. A good reward could be 10% off your merchandise; this gives users something of value while still pushing your products.
Both the length of the contest and prize-giving frequency can affect user motivation. For example, if it's for an extended period, and prizes are given away every day, they may not feel driven to participate. Increase customer engagement by making the prizes more out of reach. Create a demand, and you'll get more participants.
Putting together an online contest can be hard work, but it doesn't have to be when you use Frenzy Brands. Our cloud-based giveaway software enables you to make fun campaigns that'll boost customer engagement effortlessly. The instant win reward manager lets you use a combination of video ads, short surveys, and animated interactions to keep users engaged and interested in what you have to offer.
Unlike other online contest companies, we go a step further from one-dimensional engagement tactics. Instead of just providing users with a form to enter their information in, we offer them a digital raffle box, which is similar to how a real raffle works.
In the digital box are cards that you personalize with an instant win or unique giveaway code; you get to determine what the pictures and animations are, what the text says, how many winning cards there are, and what prizes to give out.
Once the digital cards have run out, the contest automatically closes, and any users that land on the page will be notified that the raffle is over. That way, you won't have to worry about manually ending a campaign, nor will consumers be frustrated when they follow through with the steps, only to find that the contest is already finished.
You'll have total control in how the contest is run, which means you can set it to however many winners you wish; whether it's just one person or every entrant, you can easily establish the parameters. You can also gate your campaign by location so your marketing spend is focused only on your target audience. Whatever it is you wish to do, it'll be right at your fingertips with a fully customizable campaign.
Plus, our platform works on any device, which lets you adjust your campaign while on the go. You can also monitor and evaluate each marketing channel to further tweak your customer engagement strategies. This will take your marketing budget even further.
If you'd like to get started on capturing customer data more effectively, sign up with Frenzy Brands now. We'll give you 50 engagements, free of charge!